Capital Increase
Proeza is a consolidated industrial group from Monterrey that provided capital to strengthen Ainda's financial capacity and corporate governance, as well as its capabilities in contract management, project financing and relationships with communities.
International conglomerate with presence in more than 14 countries, with leading subsidiaries in various industries, focused on sustainable long term growth. Proeza's experience includes complex and substantial investments and has extensive experience structuring and financing projects. Among the business units of Proeza are: Metalsa, Citrofrut, Areya, Astrum and Zanitas.

Capital increase of 22% of Ainda's shares
Management of relations with EPC contractors
Experience financing and structuring projects

Juan Carlos Zambrano Benítez, Member of the Board and Chairman of the Compensation Committee
Rodrigo de la Maza Serrato, Member of the Board and Chairman of the Audit Committee
Pedro Scherer Ibarra, Member of the Technical Committee and Investment Committee
Participates in the appointment and removal of the Chairman and the CEO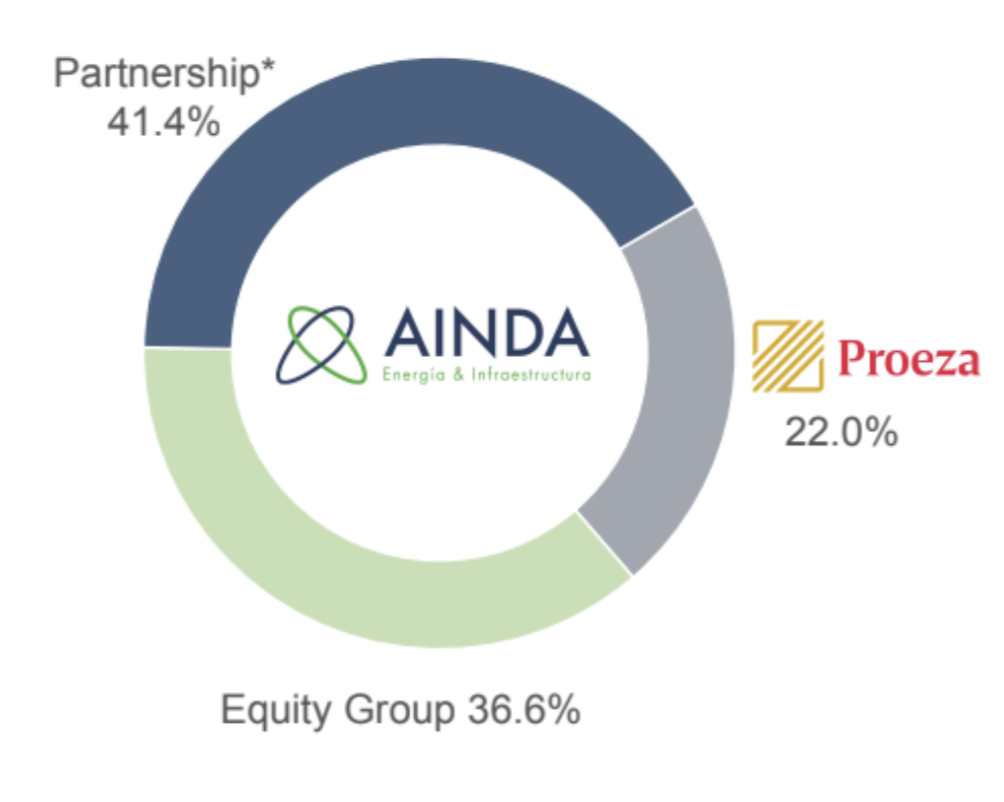 Partnership
AINDA is structured as a "partnership", to allow a dynamic participation of a leadership team that is incentivized throughout the life of the CKD.
Ainda is established as a partnership and seeks to provide the incentives so that current members, managers and collaborators have the opportunity to become stockholders.
Through primary issues at book value, the contributions and the development of talent within Ainda are rewarded, meritocracy is encouraged and enables permanent development of leaders.