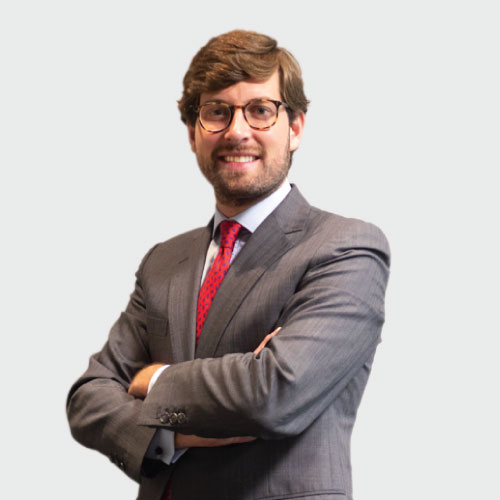 Gabriel Robles Beistegui
Secretary for the Technical Committee
Gabriel Robles Beistegui obtained his law degree (licenciatura en derecho) from the Law Department of the Instituto Tecnológico Autónomo de México (2009) and earned a Masters in Law from Columbia Law School, New York (2015). Gabriel has been a member of the firm Ritch, Mueller, Heather y Nicolau, S.C. since 2007, where he currently holds the position of Senior Associate. From 2015 to 2016, he participated in the foreign associate program in the New York firm Sullivan & Cromwell LLP.
Gabriel specializes in the areas of capital markets, mergers and acquisitions and banking and finance. In such capacity, he has advised underwriters and issuers in debt and equity offerings in Mexico and abroad, such as the first public offer by a SPAC in Latin America and Mexico, and multiple structured public offerings, such as CKDs. With respect to his experience in mergers and acquisitions, he has advised purchasers, sellers and financial advisors in the process of acquisition of both private and public companies. Additionally, he has substantial experience in banking and finance, where he has participated in major financing and restructuring transactions advising foreign and domestic financial institutions.
Gabriel is fluent in English, Spanish and French.